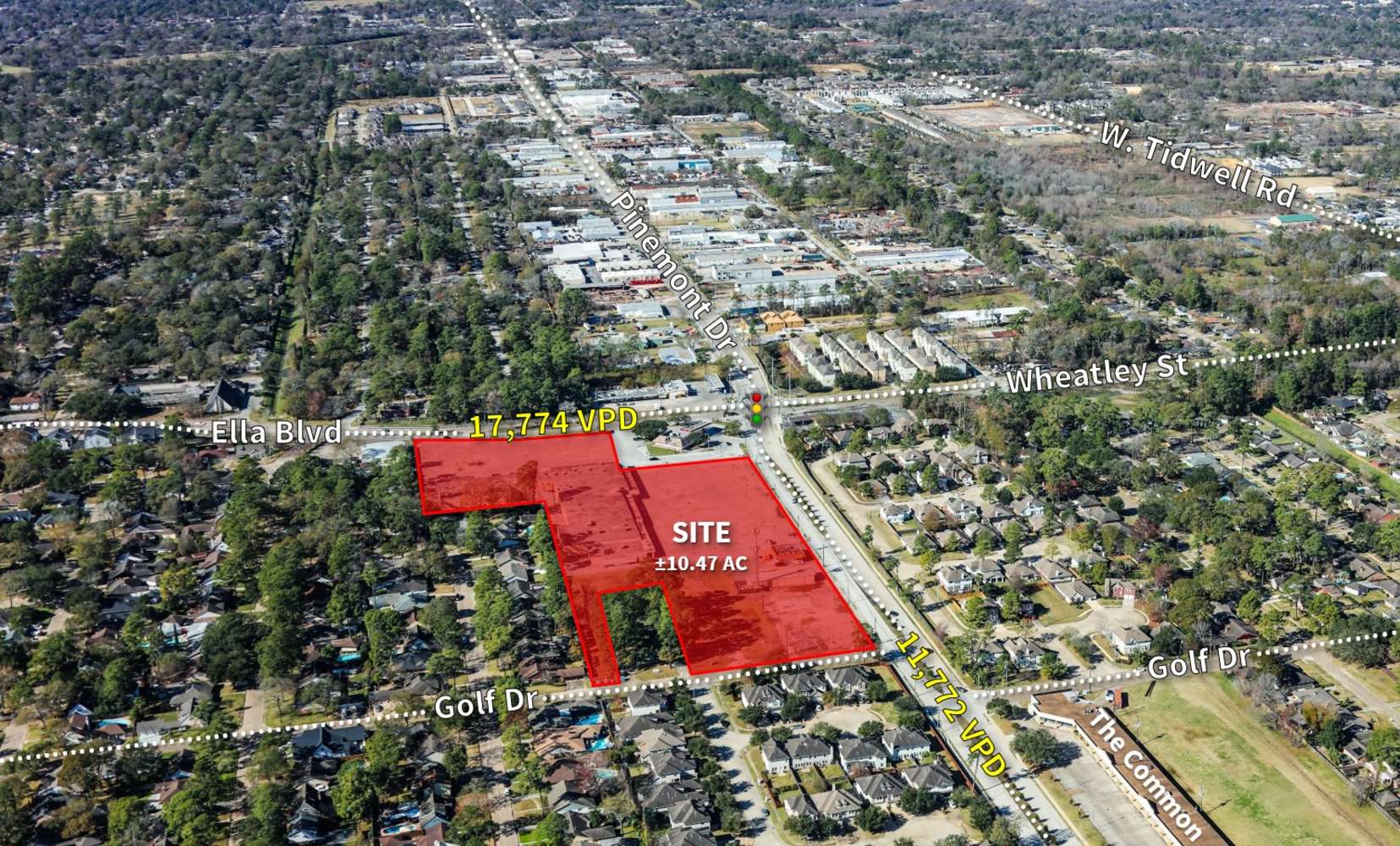 Location and Transportation
Similar properties
Mark as favorite
1285 Pinemont Drive
1285 Pinemont Dr
Houston, TX 77018
Sale Price
Please contact us
Property Details
Sale Description
Location: The property is located on the SEC of Pinemont Drive and Ella Blvd. inside the Houston city limits.
Size: ±10.47 acres
Highest & Best Use: Multifamily, Retail, Redevelopment, Townhomes, and Self Storage
Access & Availability: Quick and easy access to US 290 and Interstate 610
Floodplain: Outside of floodplain
Surrounding Area: Garden Oaks restaurants and shopping amenities,
Greater Heights, Timbergrove
Tax rate: $2.399396 Total Tax Rate (2020)
Schools: Houston ISD (Oak Forest Elementary, Black Middle
School, Waltrip High School)
Price: Call broker for pricing
Lease Description
Now available for sale, land 1285 Pinemont Drive located at 1285 Pinemont Dr|Houston, Texas 77018.
Available square footage 0 SF.
Contact our brokers for further information.