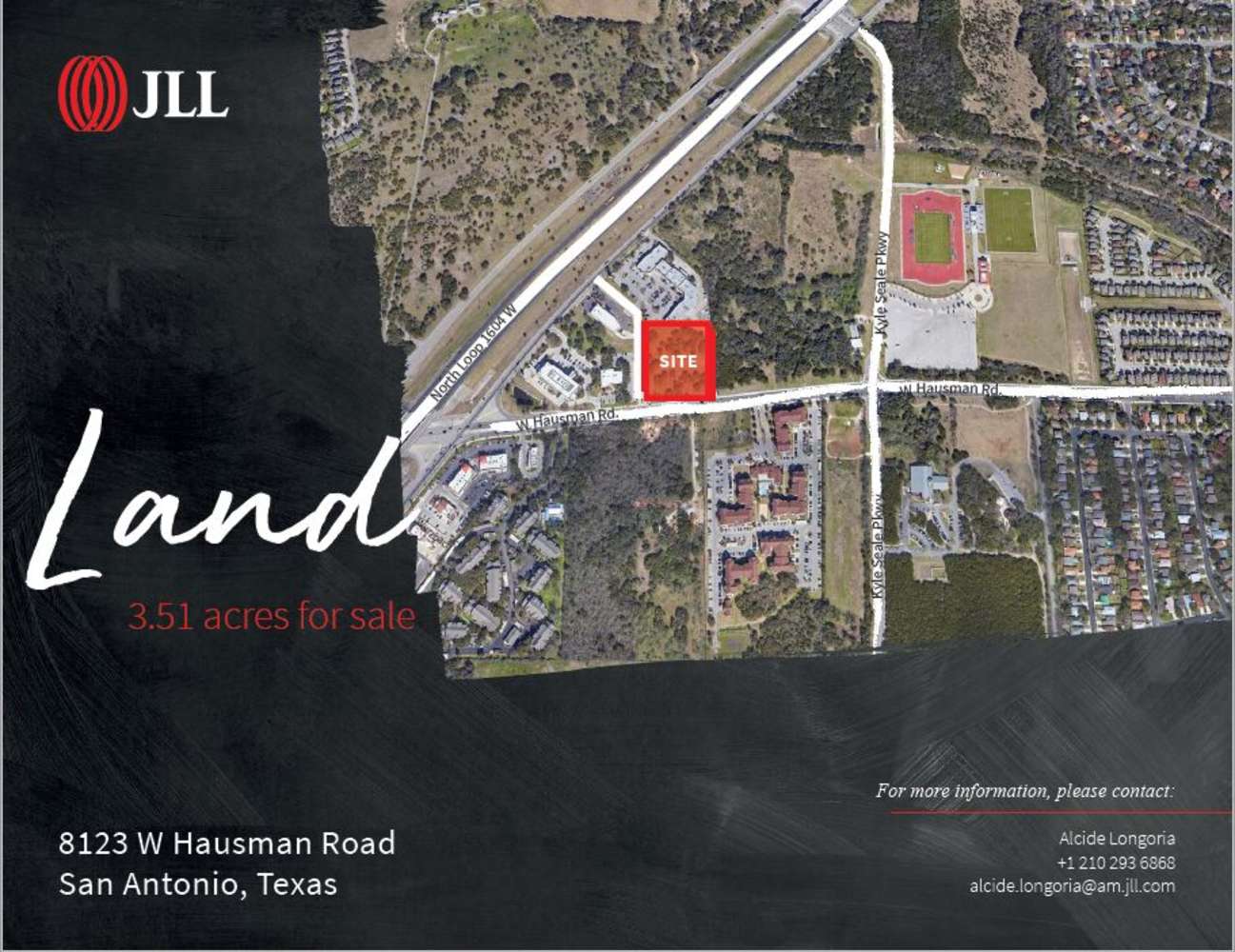 Location and Transportation
Similar properties
Mark as favorite
8123 W Hausman Rd
Sale Price
Please contact us
Property Details
Sale Description
Property is currently zoned C-3, which
allows for various uses, including retail,
office and hospitality. The property is
accessible by both east and westbound
traffic traveling on Hausman Road.
Hausman Pass allows for secondary
access with circulation to Loop 1604.
There is an existing regional water
quality pond serving the site.
Lease Description
Now available for sale, land located at 8123 W Hausman Rd|San Antonio, Texas 78249.
.
Contact our brokers for further information.