945 Bunker Hill
945 Bunker Hill Rd
Houston, TX, 77024
Please contact us for price
Lease Description
Now available for lease, office 945 Bunker Hill located at 945 Bunker Hill Rd Houston, Texas 77024. Available square footage 1,424 - 87,857 SF. Contact our brokers for further information.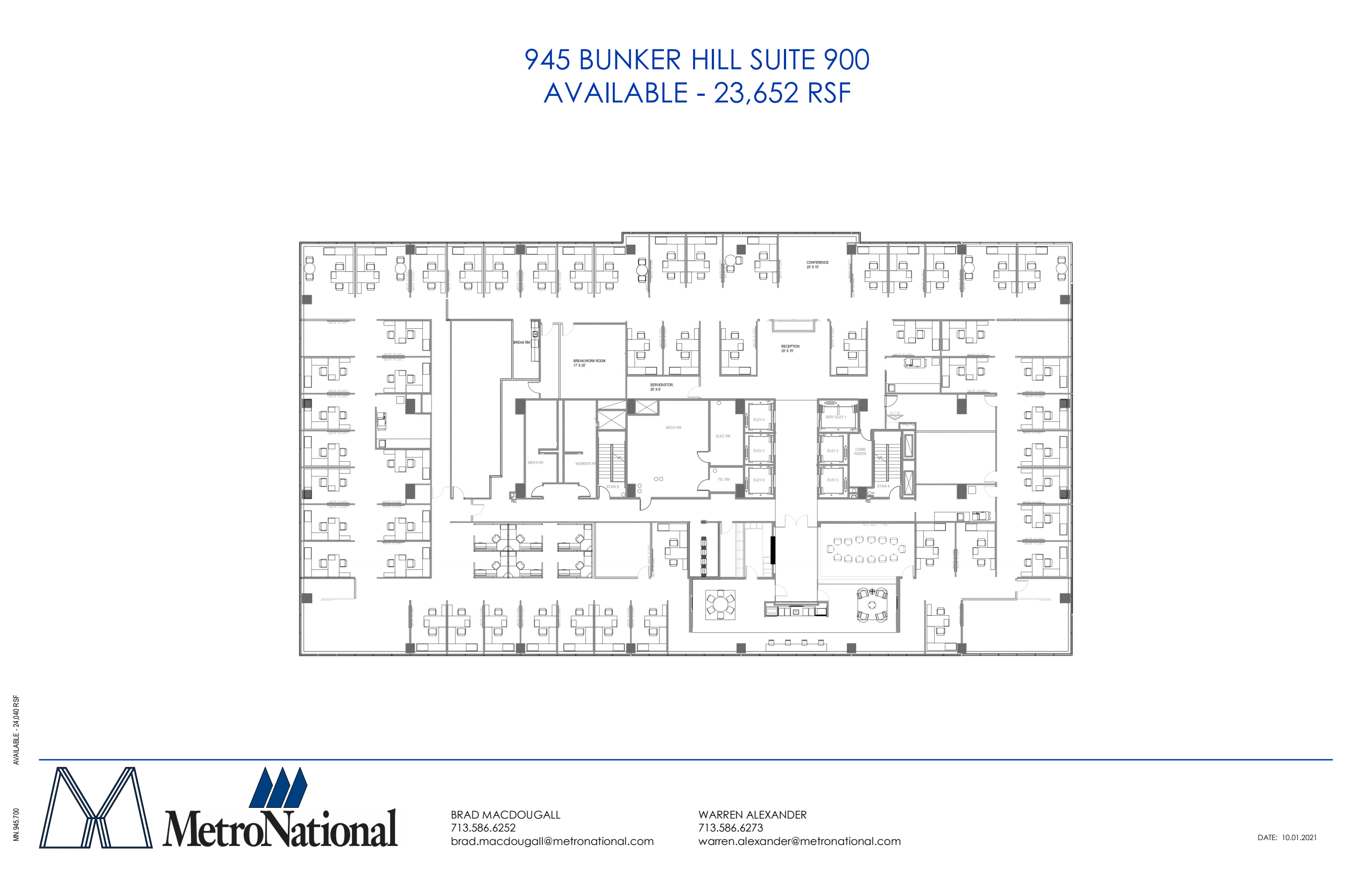 3 FLOOR PLANS
Space details
Location
Bus
The nearest bus station is 9805 Katy Freeway.  It is located at 0.2 mi or approximately 3 minutes walk distance.
Airport
The nearest airport is Airport Express Management Ltd.  It is located at 3.5 mi or approximately 73 minutes walk distance.
Broker
Jack A. Russo
Vice President Agency Leasing Services