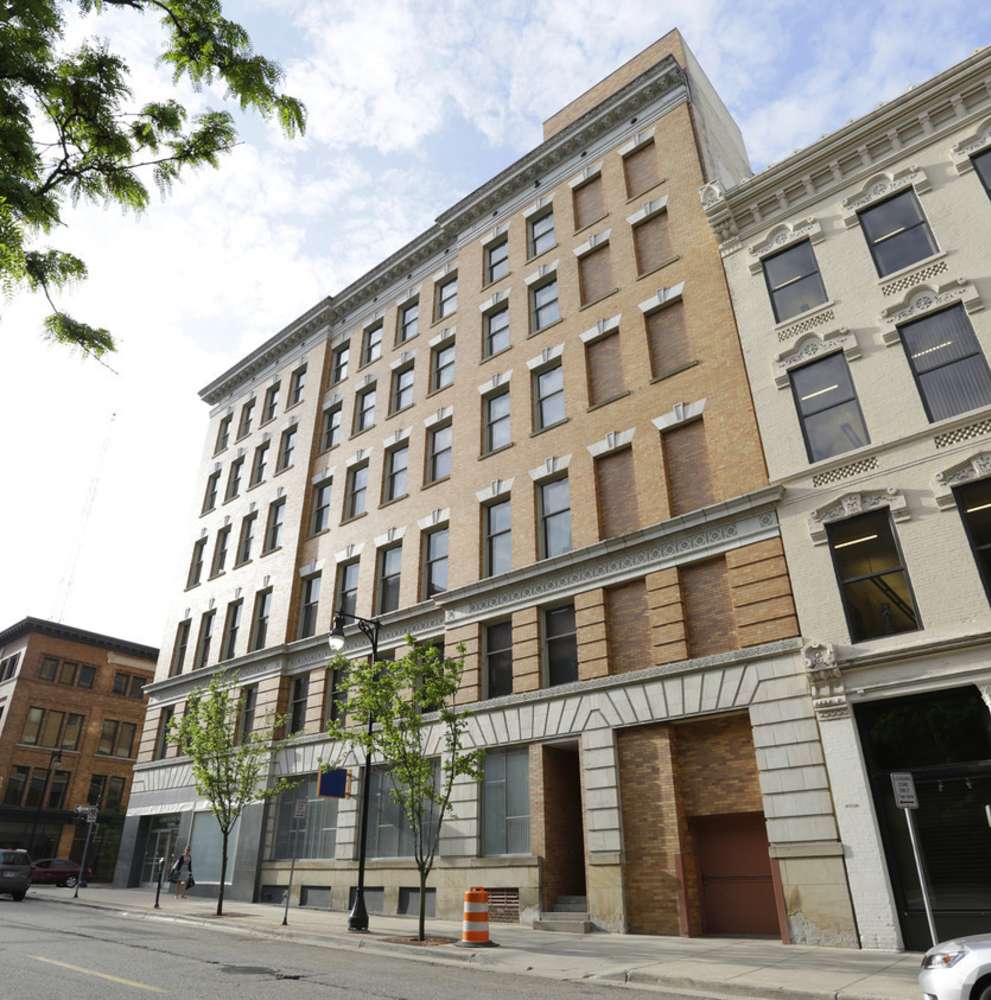 Space details
Location and Transportation
Mark as favorite
Cornerstone Building
89 Ionia Ave NW
Grand Rapids, MI 49503
Sale Price
Please contact us
Space available
4,436-26,825 SF (approx. 44-270 desks)
Sale Description
Recently renovated Cornerstone building on the corner of Ionia Street & Fountain Street. Approved signage available on building and suite exterior windows. Centrally located and walkable to downtown amenities, Across the street from MVP Fitness and Kendall College. Adjacent to the Morton House Apartments. Built in 1916. Investment or owner/user opportunity.
Lease Description
Now available for sale or lease, office Cornerstone Building located at 89 Ionia Ave NW|Grand Rapids, Michigan 49503.
Available square footage 4,436 - 26,825 SF at $7 - 18 per sq/ft.
Contact our brokers for further information.