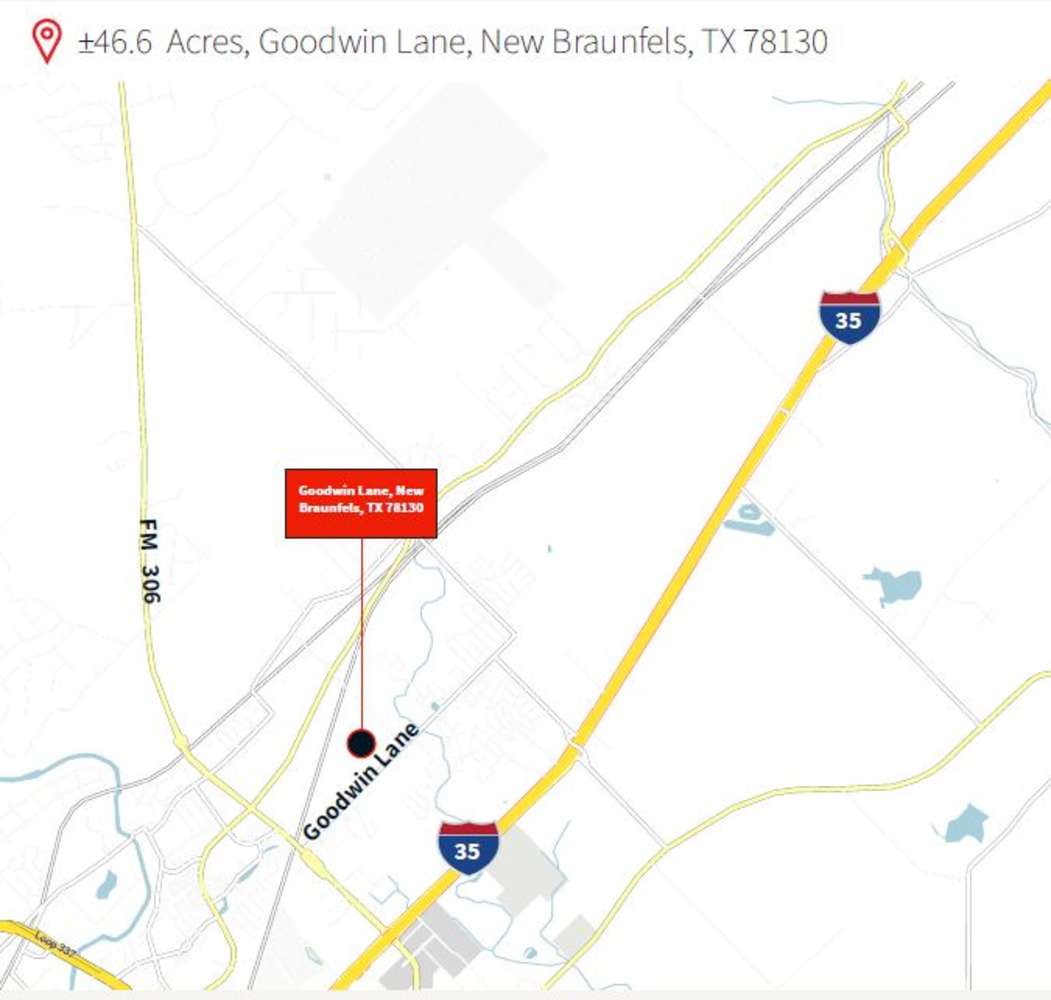 Location and Transportation
Similar properties
Mark as favorite
Goodwin Land Tract
Goodwin Ln
San Antonio, TX 78130
Sale Price
Please contact us
Property Details
Sale Description
Second fastest growing city in nation.
•
New Braunfels is within a four hours of over 12 million people.
•
Diverse workforce that includes the following: aerospace, automotive, construction, engineering, finance, healthcare and manufacturing.
Lease Description
Now available for sale, land Goodwin Land Tract located at Goodwin Ln|San Antonio, Texas 78130.
.
Contact our brokers for further information.