Maui Marketplace
270 Dairy Rd
Kahului, HI, 96732
Please contact us for price
Justin Katahira (S)
Senior Associate- Retail Brokerage
Deven D. Higa (S)
Vice President- Retail Leasing
Lease Description
Now available for lease, retail Maui Marketplace located at 270 Dairy Rd Kahului, Hawaii 96732. Available square footage 500 - 5,000 SF. Contact our brokers for further information.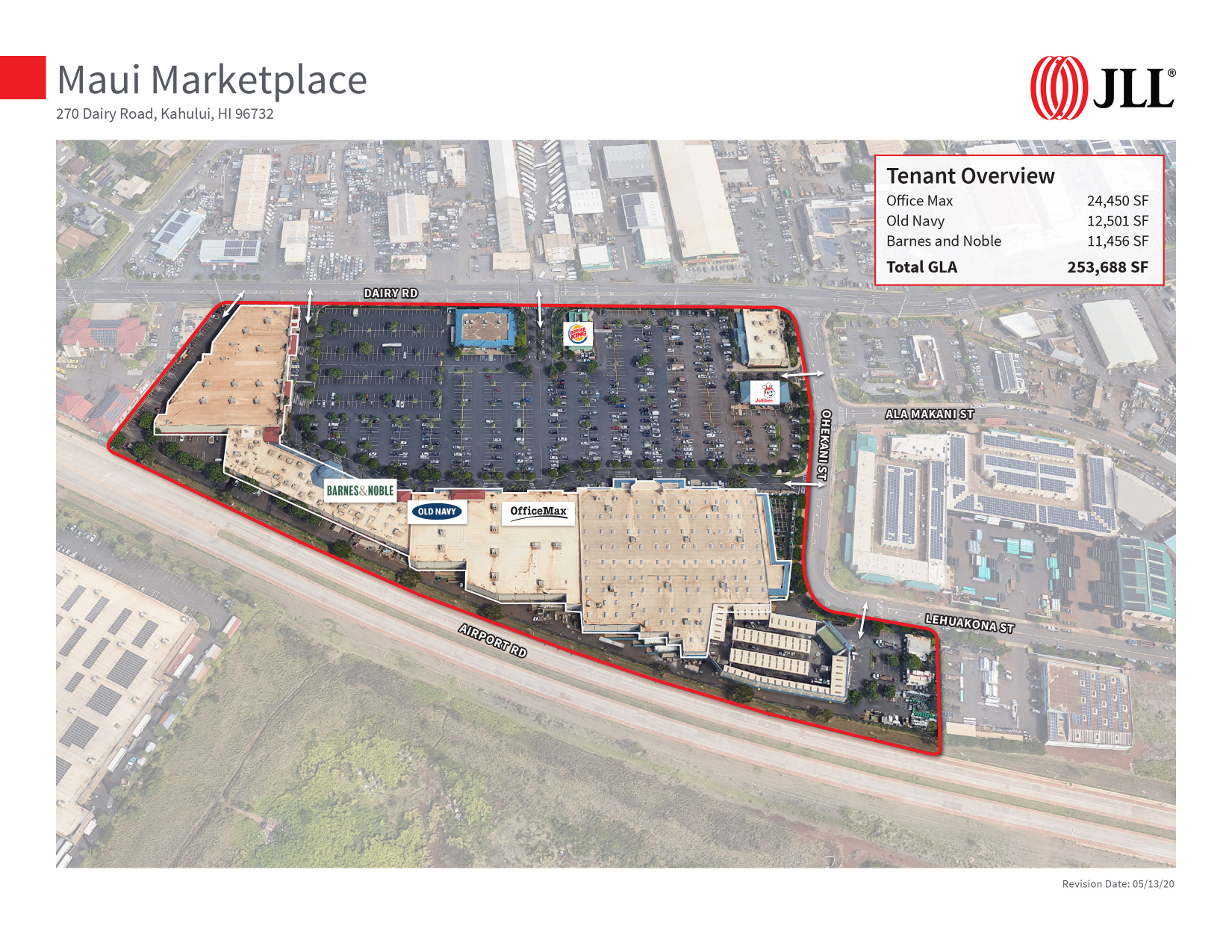 1 FLOOR PLANS
Space details
Amenities
Maui Marketplace is strategically located in central Kahului, Maui with easy access from Airport Access Road and Dairy Road

The shopping center has a regional draw and features desirable national tenants such as Barnes & Noble, Jollibee, Old Navy, Starbucks and more

The center is surrounded by the Island's largest retailers including Costco, Home Depot, Lowes, Target and Walmart, generating more than $650M in annual sales

Located adjacent to Kahului Airport that sees over 5.3 million passengers in a year and serves as the gateway for the more than 2.6 million annual visitors to the island, Maui Marketplace is well positioned to capture both the local and visiting customer
Location
Airport
The nearest airport is Kahului Airport Terminal.  It is located at 1.5 mi or approximately 31 minutes walk distance.
Brokers
Justin Katahira (S)
Senior Associate- Retail Brokerage
Deven D. Higa (S)
Vice President- Retail Leasing