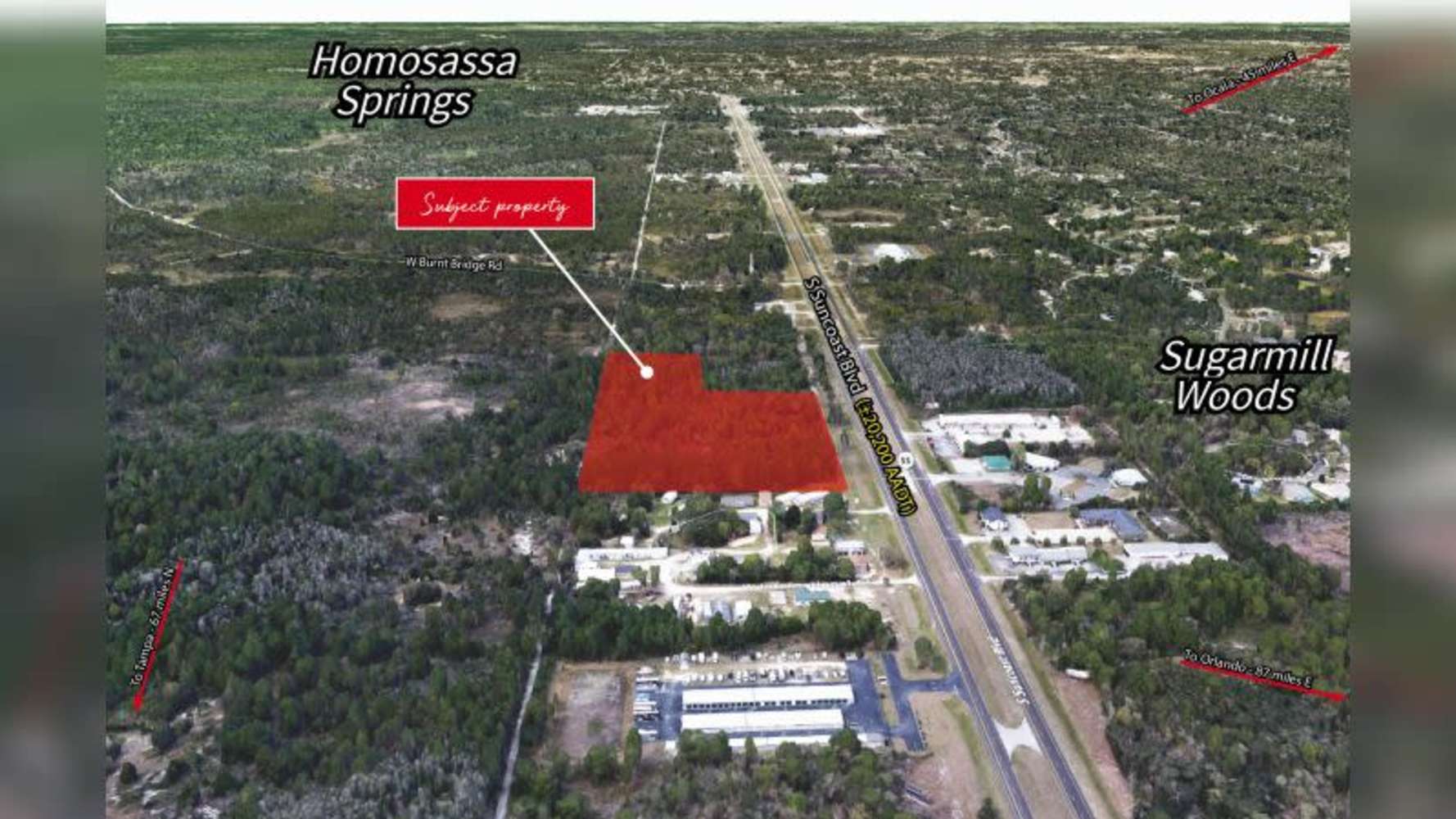 Highlights
Location and Transport
More like this
Mark as favorite
U.S. 19 & Cypress Blvd West
US-19 & Cypress Blvd W
Homosassa, FL, 34446
Sale Price
Please contact us
Property Details
Sale Description
JLL is pleased to present this property for sale located at U.S. 19 & Cypress Boulevard West, Sugarmill Woods, FL 34446. The property will be marketed as a vacant property for a potential owner-occupant or an investor.
Lease Description
land U.S. 19 & Cypress Blvd West located at US-19 & Cypress Blvd W|Homosassa, Florida 34446.
Available square footage 0 SF.
Contact our brokers for further information.
Highlights
Large multi-use site

Multi access onto US 19/Suncoast Blvd

Traffic count in excess of ±20,000 AADT

Between both major retail hubs, Publix and Walmart

Growing area with above average household income