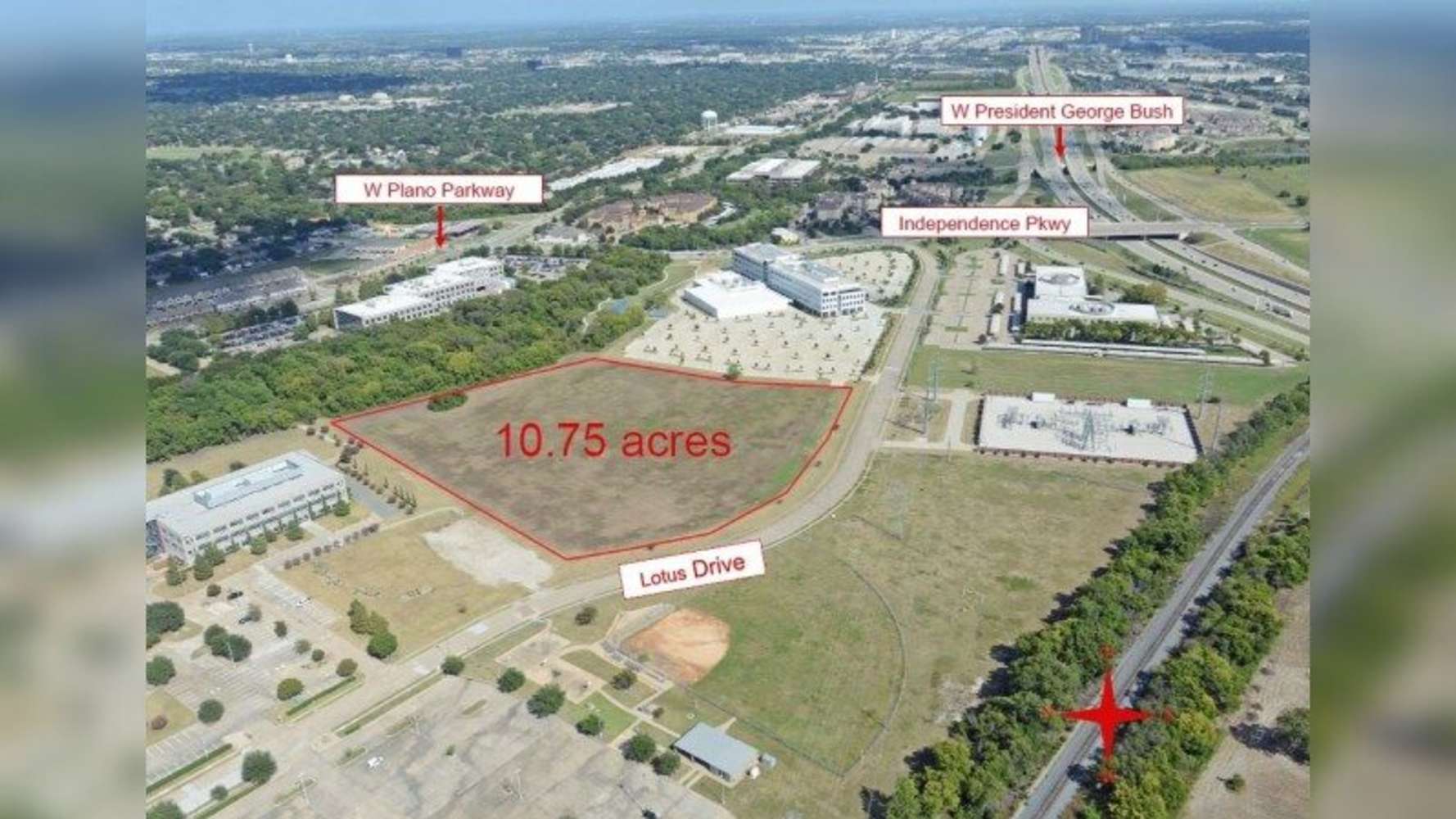 Location and Transportation
Mark as favorite
Plano, Tx - Land
660 Data Dr
Plano, TX 75075
Sale Description
Land for sale
You are invited to review this well positioned, shovel ready, office and medical development site in Plano Texas. Located in one of the most affluent cities in the Dallas/Fort Worth Metroplex, this 10.75 acre tract is strategically located at the intersection of George Bush Freeway and Independence Parkway; and is also accessed via Plano Parkway, which is a major East/West thoroughfare.
The existing zoning, PD-381-R/O-2 allows General Office/Retail which includes mid-rise Office not to exceed 25 Floors (360 feet). With approximately 730 feet of frontage on Lotus Drive, the site is sufficient to allow a wide range of developments, and most allowed uses can be physically placed on the site without any unreasonable hinderances.
With the significant number of large employers locating to Plano, growth is inevitable as new residents fuel demand across all property types for the foreseeable future.
Lease Description
land Plano, Tx - Land located at 660 Data Dr Plano, Texas 75075.
.
Please contact us for further information.