777 Grant Street
777 Grant St
Denver, CO, 80203
Please contact us for price
Space Available

2,653 - 12,472 SF
James E. Roupp
Managing Director
Bo Pitto
Senior Associate- Brokerage
Lease Description
Now available for lease, office 777 Grant Street located at 777 Grant St Denver, Colorado 80203. Available square footage 1,980 - 67,881 SF. Contact our brokers for further information.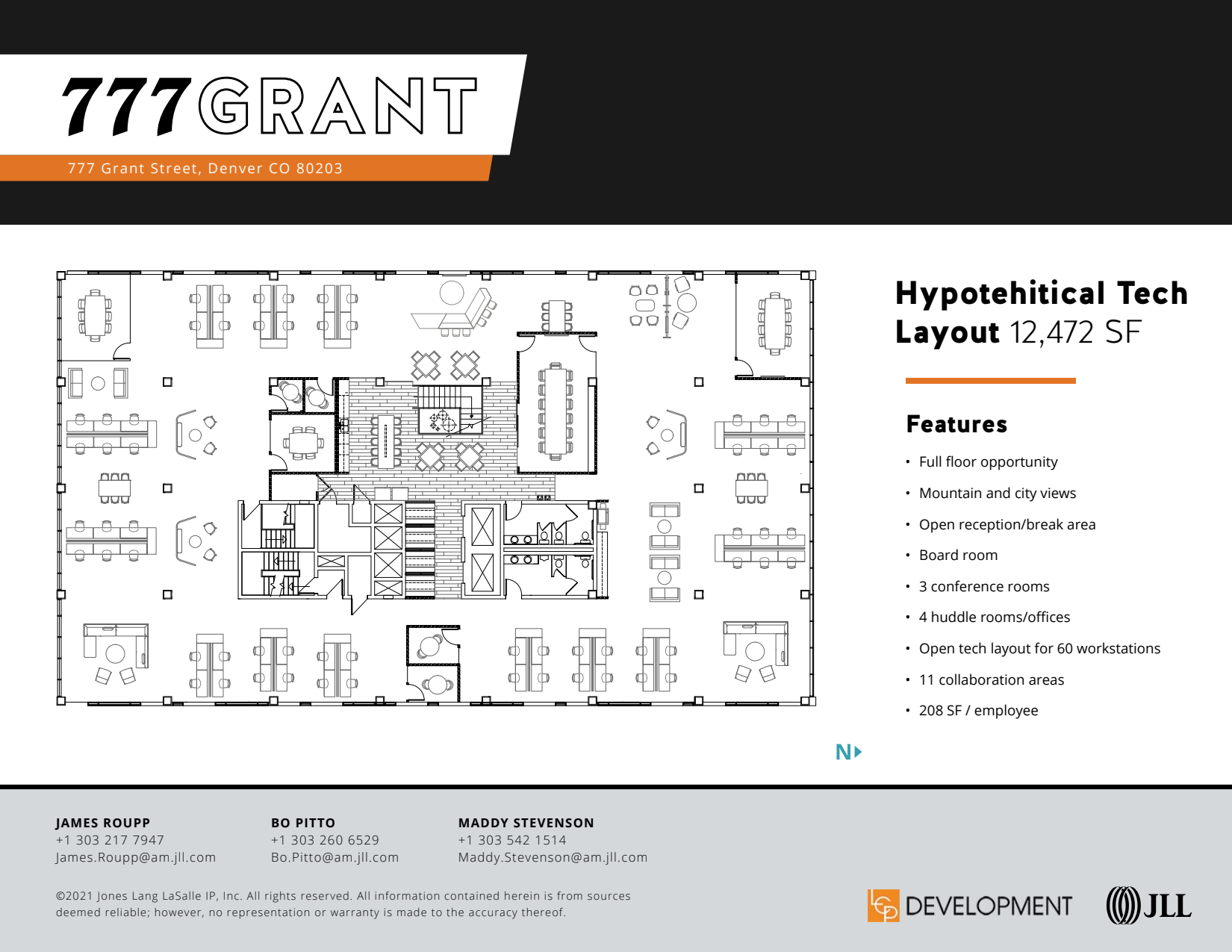 2 FLOOR PLANS
Space details
Location
Bus
The nearest bus station is Elie Zwiebel: Esq..  It is located at 0.5 mi or approximately 11 minutes walk distance.
Airport
The nearest airport is Centennial Airport.  It is located at 12.7 mi or approximately 264 minutes walk distance.
Brokers
James E. Roupp
Managing Director
Bo Pitto
Senior Associate- Brokerage