The Union
2300 N Field St
Dallas, TX, 75201
Please contact us for price
Gini Rounsaville
Vice President- Brokerage
John F. Brownlee
Managing Director- Brokerage
Lease Description
Now available for lease, office The Union located at 2300 N Field St Dallas, Texas 75201. Available square footage 2,795 SF. Contact our brokers for further information.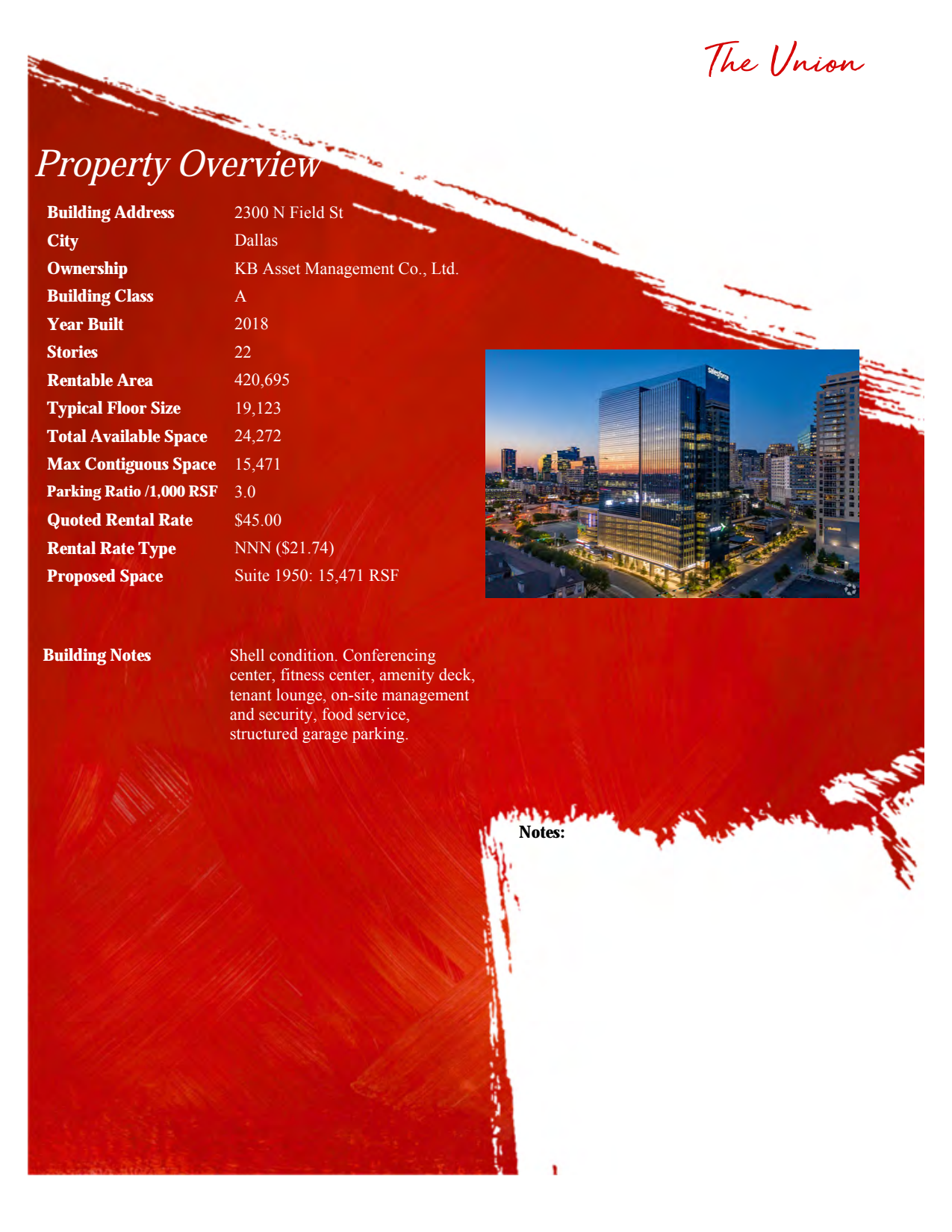 1 FLOOR PLANS
Space details
Location
Bus
The nearest bus station is Oncor.  It is located at 0.2 mi or approximately 4 minutes walk distance.
Train
The nearest train station is Victory Station.  It is located at 0.4 mi or approximately 7 minutes walk distance.
Brokers
Gini Rounsaville
Vice President- Brokerage
John F. Brownlee
Managing Director- Brokerage