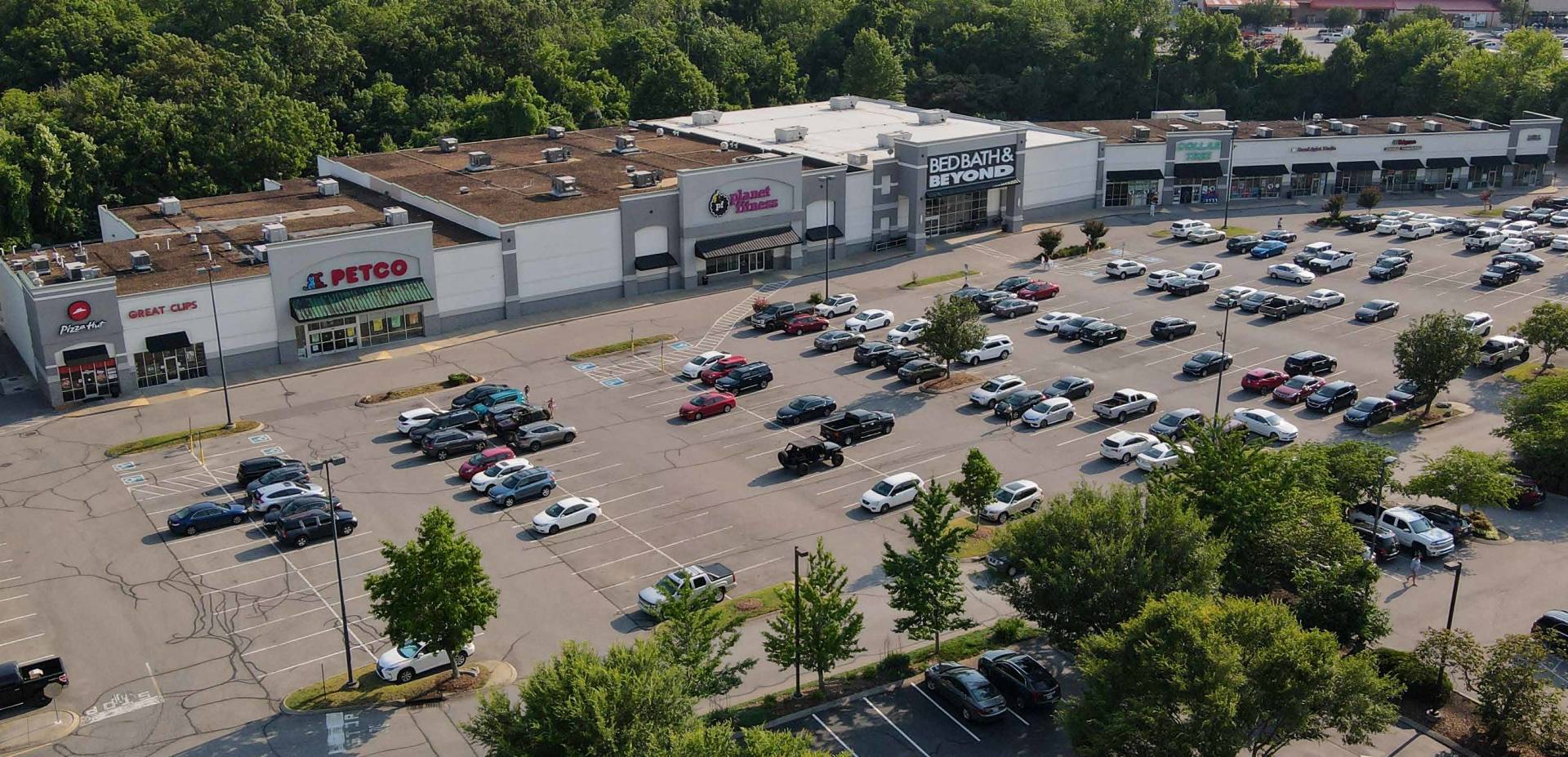 Bellevue Place
7625 70 South Hwy
Nashville, TN, 37221
Please contact us for price
Gary Shanks
Executive Vice President
Miller Fitts
Senior Vice President
Lease Description
Bellevue Place is a+/-77,099 square foot community center strategically located at the intersection of Interstate 40 and Highway 70 South, only 12 miles west of downtown Nashville. This double-barrel access provides retail customers convenient access from a vast regional trade area.
As one of the busiest corridors in West Nashville, Interstate 40 and Highway 70 South boast a combined average of 101,153 vehicles per day.
The center sits in the heart of the trade area directly across from a recently redeveloped regional mall (One Bellevue Place) which includes over 400,000 SF of retail, restaurant, residential and entertainment.
Highlights
• Available: 1,597 SF

• Co-tenants include: Planet Fitness, Bed Bath & Beyond, Petco, Dollar Tree, Pizza Hut, Great Clips, El Agavero Mexican Restaurant, and Sunlight Nails

• Area retailers: Publix, Home Depot, Chick-fil-A, Walgreens, Verizon, Chase Bank, AMC Theatres, Sprout's Farmers Market, Ross, HomeGoods, Staples, PetSmart, Chili's, Panera Bread
Gary Shanks
Executive Vice President
Miller Fitts
Senior Vice President