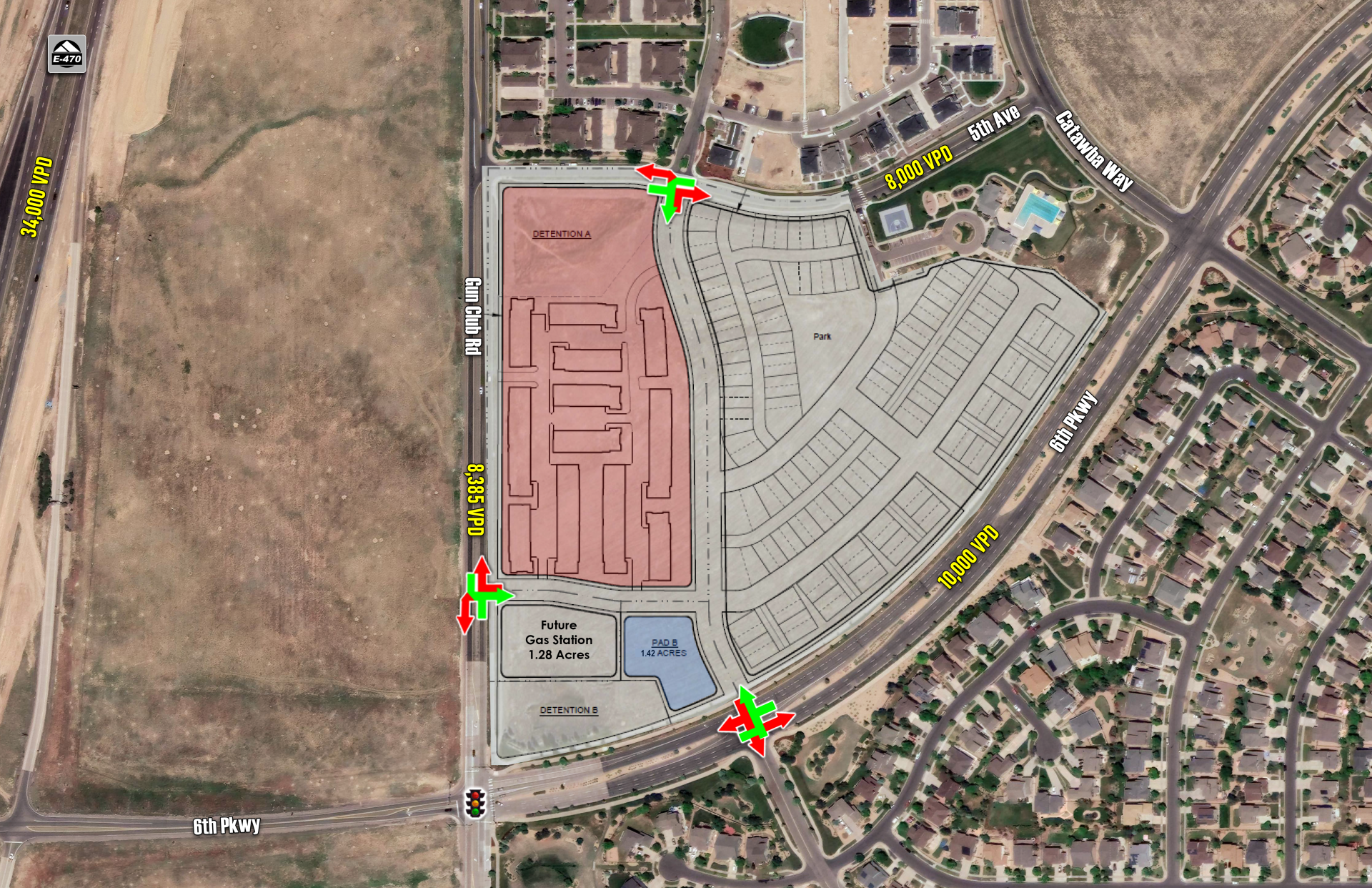 East 6th Parkway and North Gun Club
E 6th Pkwy & N Gun Club Rd
Aurora, CO, 80011
Please contact us for price
Jeff Feldman
Vice President
Sam Zaitz
Executive Vice President
Lorenzo Harris
Associate Broker
Sale Description
Now available for sale or lease, land East 6th Parkway and North Gun Club located at E 6th Pkwy & N Gun Club Rd Aurora, Colorado 80011.
Available square footage 29,400 SF.
Please contact us for further information.
Lease Description
New development on Gun Club Road near E-470 in Aurora
–
Gas and auto are approved uses
–
Close proximity to Buckley Air Force Base which supports 93,000 personnel and has 88 housing units
–
Aurora continues to grow rapidly and is currently the 3rd largest city in Colorado with an average growth rate of 1.95%.
Jeff Feldman
Vice President
Sam Zaitz
Executive Vice President
Lorenzo Harris
Associate Broker