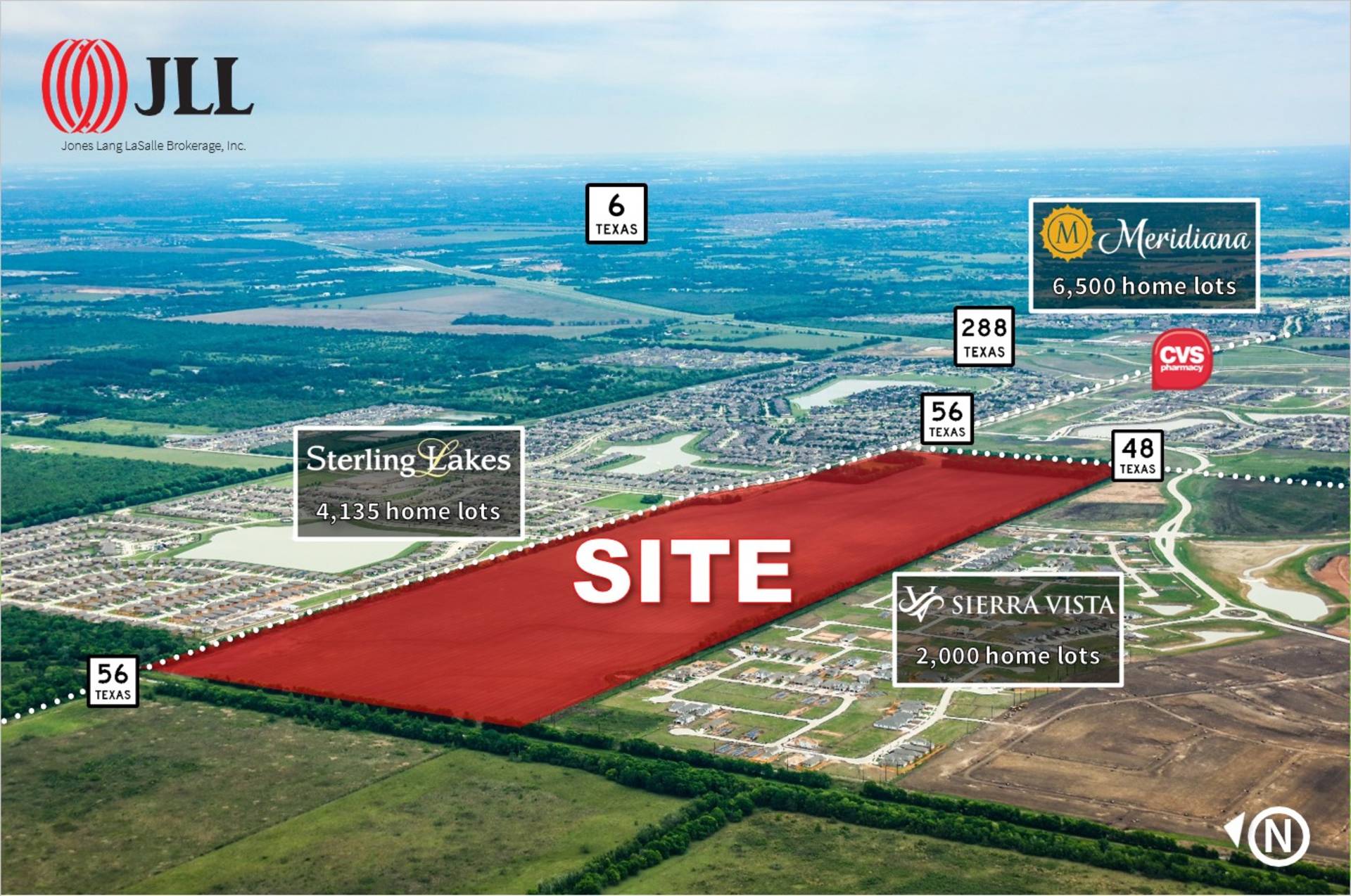 Sierra Vista
County Rd 56 & County Rd 48, Meridiana Pkwy
Brazoria County, TX, 77583
Please contact us for price
PAD SITES AVAILABLE AT SIERRA VISTA
Sterling Lakes
Sterling Lakes, located to the North of the subject, is a gorgeous
master planned community offering stunning new homes and
superior amenities at an exceptional value. Miles of paved walking
trails wind around sparkling lakes in this sprawling 781 acre
community.
Meridiana
Meridiana, the master planned community located on the east
side of SH 288, was recognized as Community of The Year by
the Greater Houston Builders Association. Meridiana is proud
to host beautifully crafted, new homes for sale ranging from the
$240s to $800s. The amenity center is the heart of Meridiana,
surrounded by water and offering something for everyone.